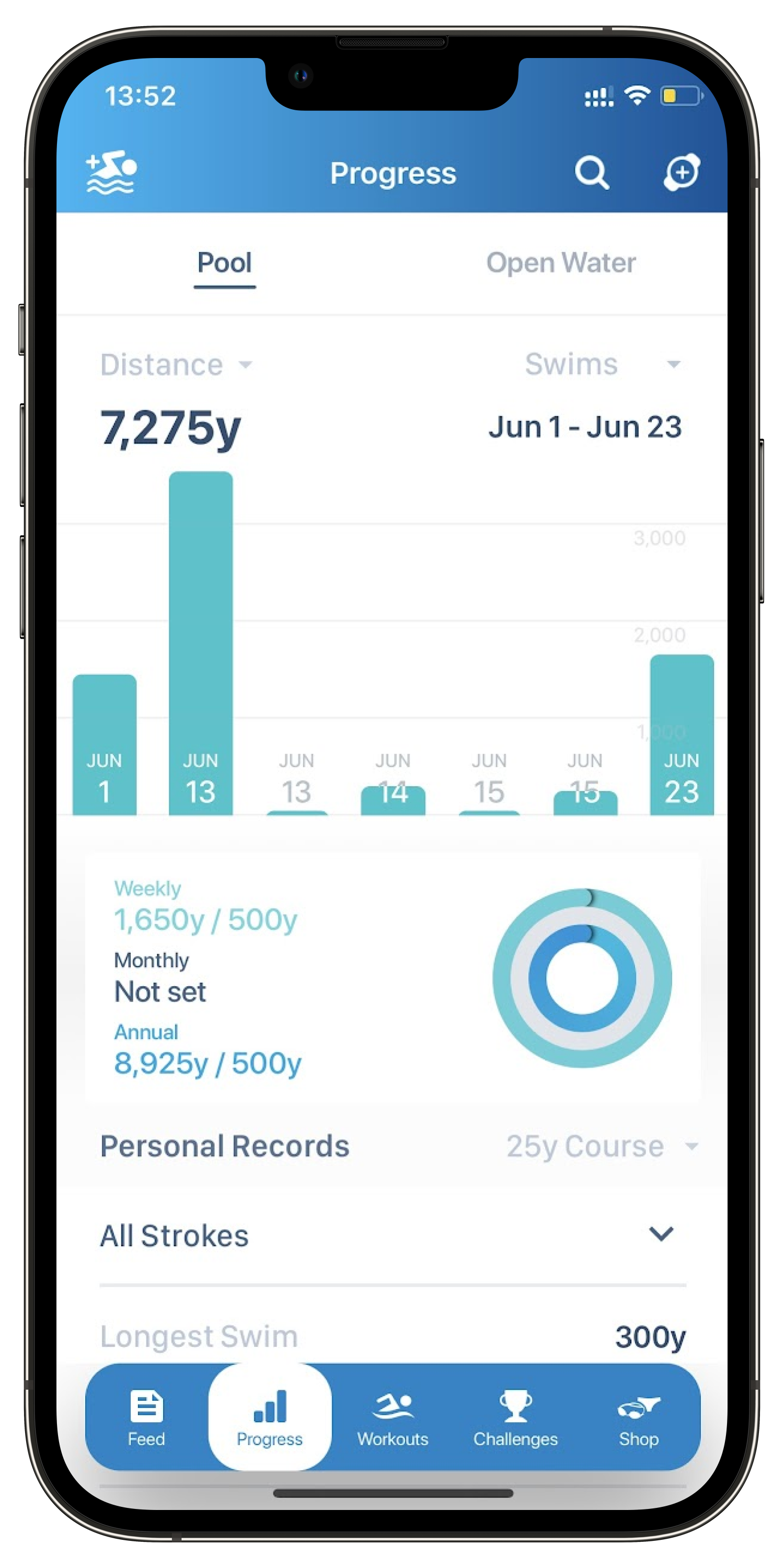 Track Your Progress
Whether a fitness or competitive swimmer, tracking your performance is key to becoming better. Track your swims by day, week, month, stroke type and more to keep on track with your goals.

Improve
Choose from an unlimited library of workouts to keep things fresh or build your own workout. Then download these workouts directly to your swim watch to stay on track during your swims.

Compete
Put it all together and compete on your pool's leaderboards to see who's fastest or swims the most. Want to compete against friends? Join or start a club and see who claims "lane 1" first!